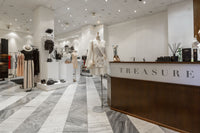 TREASURE BUDAPEST
Mária Ispány, the founding-owner of Treasure Budapest, brought a new color to Budapest's fashion life in 2014 by opening a temporary pop up store. Thanks to the confidential relationship with the guests, the personalized services, the excellent location and the conscious branding, Treasure Budapest soon became permanent in Aulich Street, which has become one of the most visited luxury fashion locations. The store, which offers a pleasant atmosphere and offers Hungarian and international fashion creations as well as premium beauty products, is for lovers of special, unique pieces, for those who value high quality and sophisticated style.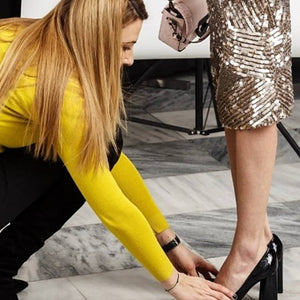 Style advice
Are you at a loss as to what to wear to your next meeting, party or date? Not sure what looks good? Would you like to appear in special designer pieces? Don't know how to make the most of your appearance? Remember, a stylish appearance makes you confident and helps you achieve your goals. Use our style consultation service at Treasure!
Get to know us!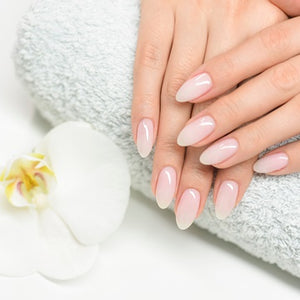 Hand and foot care
Hand and foot care in spa conditions? Of course! Bartha Ida has been in the profession for 20 years, and thanks to her foreign experience, kindness, unique techniques and methods, she is now the most recognized specialist in the city. Sign up and experience the physical and mental refreshment yourself!
View prices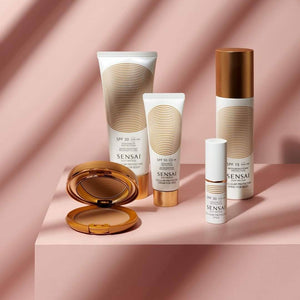 Cosmetics
Bene Blanka has about two decades of professional experience. During her work as a make-up artist and instructor, she realized that the beauty booth was the most perfect place for her to help her guests find balance with their appearance in a natural and well-groomed way. He believes that there are no rules for beauty, we just have to recognize it and emphasize our advantages.
VIEW PRICES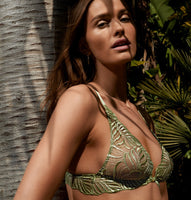 Aubade Paris
Aubade Paris is an exclusive French underwear brand that has created underwear that best fits the contours of the body, which pampers the body almost imperceptibly. In the permanent and seasonal collections of Aubade Paris, bras are made from certain models up to cup sizes F and G, which, in addition to representing high quality, are comfortable and provide excellent support, are shape-shifting and fashionable. 
aubade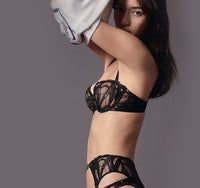 Elie Saab x Aubade
Az Aubade 2023-as téli kollekciója idén Elie Saab divattervező tervei alapján létrejött kollaboráció. A szezonra két exkluzív, kidolgozott fehérnemű- és hálóruházati kapszulakollekciójával ünnepli az erős nők csábító csillogását.
Elie Saab x Aubade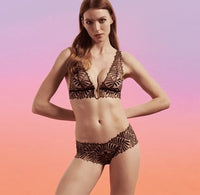 Iris Van Herpen X Aubade
A szenzoros illúziónak nevezett kollaboráció egy varázslatos botanikai világba merít bennünket, ahol a test mozgása a természet mozgását tükrözi. Iris Van Herpen a természet felé tekintett, kutatva annak törékenységét és lüktető vitalitását, hogy létrehozza ezt az egyedülálló kollekciót, ahol a kavargó levélhímzések a női testet díszítő misztikus díszekké válnak.
IRIS VAN HERPEN X AUBADE kollaboráció
Aubade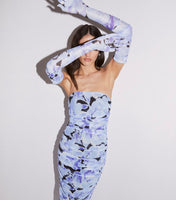 MISHA COLLECTION
Founded in 2013 by Michelle Aznavorian in Melbourne, Australia, MISHA specializes in unique casual wear. Feminine pieces with a specific design philosophy represent affordable luxury. 
MISHA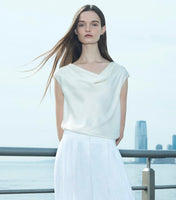 Theory
The New York-based Theory brand believes that smart casual clothes made from high-quality, sustainably sourced materials can have an impact on the wearer: they inspire and fill with positive energy. The Theory style is all about comfort, versatility and understated elegance. The brand is committed to leaving as small an ecological footprint as possible, while doing everything to meet the needs of its customers with innovative solutions and following an intelligent design philosophy. 
Theory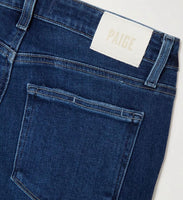 PAIGE
Jeans, trousers from dawn to moonlight: the goal of the Californian PAIGE brand is to create collections that offer stylish alternatives every minute of the day. With its sunny Californian vibe and comfortable, versatile styles, the Los Angeles-based brand has won the hearts of celebrities and prominent fashion editors. 
PAIGE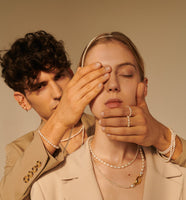 Az egyszerűségből adódó természetes harmónia: Babushka
A Babushka kollekció az alapokból építkezik: egyszerű, letisztult formák variációi. Leheletfinom textúrák, hajszálnyi deformitások: ezektől válnak egyedivé, megismételhetetlenné kreációi.
Babushka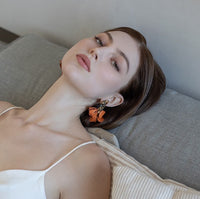 RIENNE CREATIONS
A féldrágakövek, a kelet-európai kristályok, az egyedi limoges-i porcelángyöngyök, az olasz bőrök és az ázsiai selymek találkoznak a hagyományos magyar gyöngyfűzésre képzett kézművesek lelkes kezei által.
RIENNE CREATIONS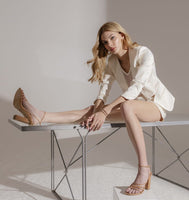 Enjey
As you know, Enjey stands for exquisite materials, attention to detail and a perfect fit.The brand's collections exude casual, timeless elegance and are characterized by simple cuts. The brand shapes the feminine character with refined elegance by combining classic and innovative style.
Enjey Pre Order
COSMOPOLITAN

RIENNE CREATION - FRANGOS
COSMOPOLITAN
RIENNE CREATION - FRANGOS